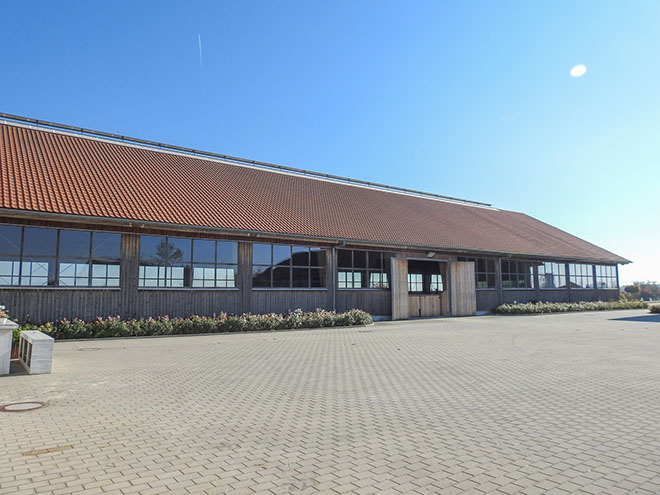 One of the riding jewels of our premium facility.

The arena is 20x60 meters, natural light floods through the long window fronts and ceiling windows. Professionally planned and installed lighting provide optimal vision conditions.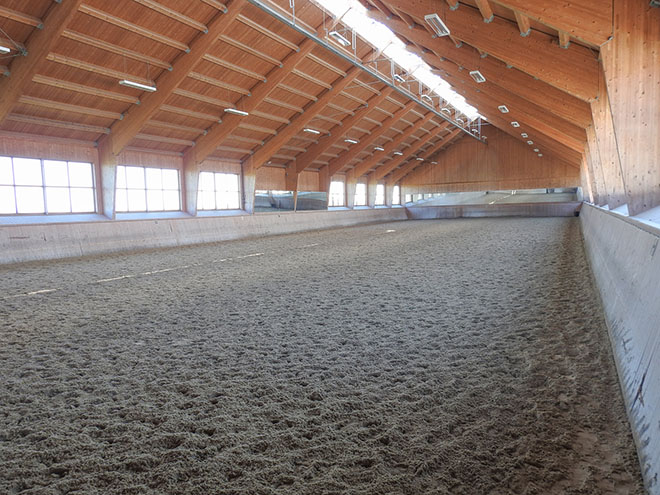 The OTTO sand for equestrian sports surface speaks for itself: the elastic floor covered with quartz-silicon sand with fleece-fiber mixture provide optimal surface conditions for horse and rider and long-term health effects for the horses. An automatic irrigation system ensures a dust-free arena.