Our goal is - to be your trusted partner in caring, managing and training you and your horse to your set goals of success.

Experienced in being on the road all year, from local to international tournaments, we understand how to support rider and horse to perform and be noticed to increase their value in the riding circuit.

From perfect planning to successful finishing at tournaments, you can depend on our hard-earned experiences to help you learn forward to achieve success.

We provide full tournament services.
From preparing your horse for special events, transport of you and your horse to tournaments to preparing all international/national necessary papers and permits.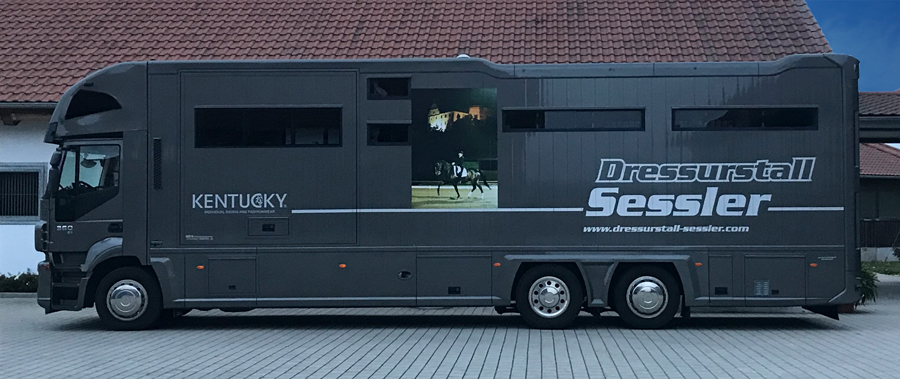 With our horse semi-truck we are provide a safe and stress free environment for up to 8 horses.