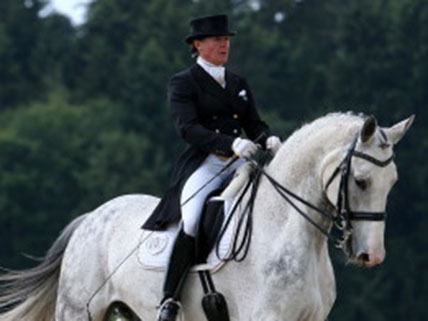 With us your horse is trained properly in the Remonte, classical system of dressage according to the scale of training or the training pyramid. From all levels, basic training, Bundeschampionat, required learning skills for WM of young Dressage horses to international Gran Prix!

Hans Riegler, international top trainer with specialty in piaffe and passage, is an expert to us when we need additional training support.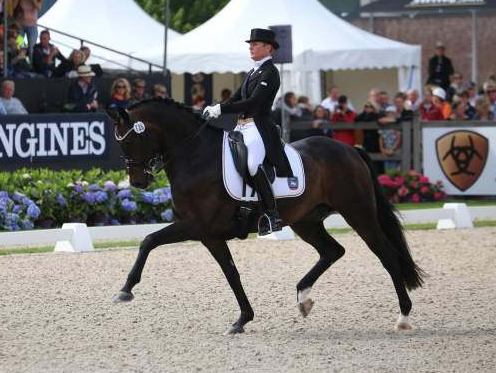 We are committed to the care, development, training and promotion of your horse.

With hard earned caring, riding, managing, competing experience, ambition and passion for the sport, Alexandra Sessler and the training team are dedicated to training your horse to master dressage levels that are within the potential of your horse. Naturally, you as rider may be trained with your horse to achieve these riding levels.

Our highest priority is the care, management and training of your horse so that you are able to fully enjoy your healthy, performance engaged horse.

We welcome training premium horses for sale. Our international network is a marketing advantage that we would mobilize for you.