Alexandra Sessler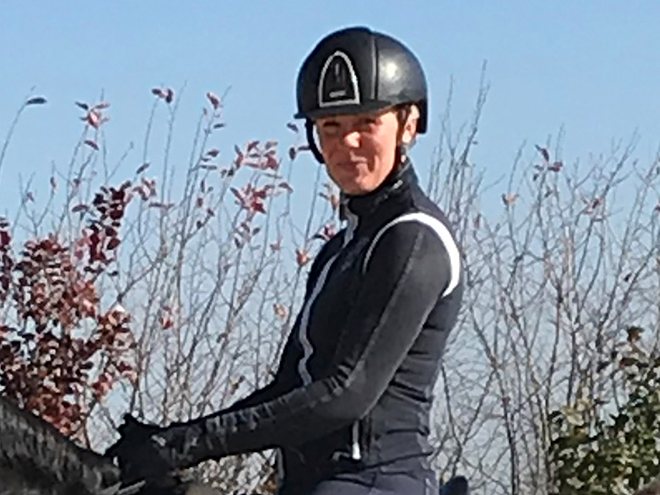 Already at the age of 7, in 1982 I started riding!

My first experience with horses was at the traditional club "Alte Ulanen" in Ansbach. I immediately felt the enthusiasm for the sport and experienced the joy of handling horses. With 9 years of age I received my first pony Sam with whom I quickly advanced my riding performance.

The basics of riding I learned from Willi Herbst. My other trainers were Regina Utz, Johann Vantiehnen, Stefan Münch and Werner Meier. I trained with Ulla Salzgeber from 1993 to 2014.
Since 2014, I have been training with great enthusiasm with Hans Riegler!
In 1995, I took over the management of the "Gut Rosenberg" stable in the Franconian Rügland and managed the stable until the end of 2012. In 2001, I received the Gold Riding Badge which was presented to me from Wilfriend B. Herkommer. I have numerous successes and placings from young horse competitions to Gran Prix.
Currently in 2016-2017 I have had successful participation in the Bundeschampionat in Warendorf and at the World Championships for young horses in Ermelo.

In 2013, I accepted the offer to take over this beautiful, modern facility in Rempelkofen. My husband, Matthias, our team and I work with enthusiasm to make this a successful facility.